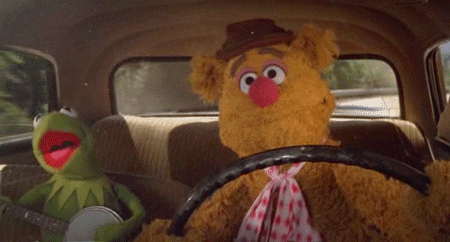 Good Morning, all!
Sorry I've been away. Went on my honeymoon recently and between travelling and sight-seeing, hadn't had much time to produce any posts. But I'm here now, so everything is right with the world.
The wifey and I decided that for our honeymoon we wanted to take a road trip, experience some places we hadn't been before. So we traveled up the coast to Philadelphia and Boston, then hit the Outer Banks on our way back down. It was an awesome experience, though definitely a cold one for our sun-soaked Florida bones.
We mostly just hung out in the cities. Did a handful of touristy things: Got a cheesesteak in Philly, went to Walden Pond, walked around Harvard and gawked at students, etc. But mostly, we just hung out: checking out bars and shops, finding hole in the wall restaurants, and just generally enjoying ourselves. One thing we decided a long time ago (and this may be why we get along so well) is that we love travel, but we don't feel like travelling benefits from being held to a rigid itinerary.
Sure, any time you visit a place, you should have a definite list of things you want to do, but by no means should you plot out every hour of every day. The experience benefits from being allowed to be more free-form, more organic. And really, that's what travel is all about: An exciting, unpredictable experience. Not that an overplanned trip wouldn't be fun at points, but it just feels so formulaic, so rigid. When you travel, you should be open to surprises, to new and exciting adventures. Be impulsive once in a while. Get lost somewhere. Not knowing what might be around the next corner just makes the experience that much richer.
For me, experiences are everything. Again, that's why Tee and I decided on a roadtrip. The journey and voyage are more important to us than just a few nights at a luxury hotel on a beach or at a theme park. Seeing new things, meeting new people, and experiencing something different is much more important. All in all, we just love to travel, so much so that for the past few years, we have opted out of getting each other physical Christmas presents so that we can instead use the money on a holiday time adventure. Wanderlust is our friend.
To end this post on my typical weird note, I did notice something interesting on our travels. Each state has a certain theme in the billboards that you find along the road. Obviously, not all billboards are about one singular topic, but some states have billboards that appear much more frequently than ads for food places and truck stops. Here's a quick list of some of the weird ones:
Florida – Anti-Abortion
Maryland – Human Trafficking
New Jersey – Anti-Vaccine
Massachusetts – People just generally being shot
South Carolina – Canned Goods
Seriously, there was a sign about canned something every single mile in South Carolina. It's like nobody in SC eats anything unless it comes from a can. It was crazy.
~C