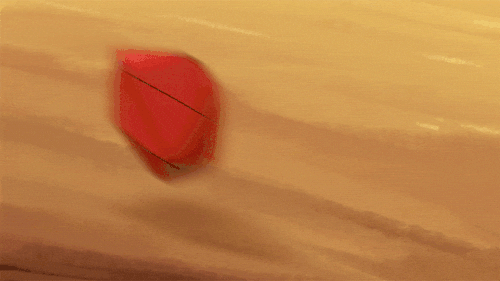 Yo, so let's talk dice.
In just about any RP system you choose, you are gonna need a select few dice to perform. Whether it be the incredibly common d20, the also fairly common horde of d6's or the less than common d30, dice are the main bridge between your imagination and the effectiveness of your choices. They dictate if you can do the things you want and which way the game goes. They are the deciding factor on questions like "Can I do a cartwheel while simultaneously shooting two dudes behind cover on that high ledge" or "Can I successfully seduce this lowly secretary to put herself literally in danger and give me access to every area of the freaky crime lair she works for?" The answer to both these questions is apparently yes, as my friend Matt has shown dice absolute love when he makes crazy choices. Way to go, Matt, you beautiful bastard.
Dice are important for any system, so how does one go about choosing dice? How many dice is TOO many dice? Is impaling your dice on stakes to send a message to other dice not to fail you TOO extreme? Honestly, the answer to all these questions is simple: it needs to be about what YOU are comfortable with. The additional answer to that last question is DO NOT ALLOW INSOLENCE WITHIN THE RANKS.
At the end of the day, the dice are your main vehicle for the game and you want to make sure you are happy with the dice you have. For some people, that means having new dice for every new character. For others, one set of dice is good enough for any character and any game as they build a bond with that particular set. For others still, having a plethora of dice to switch at depending on their mood and the mood of the dice at the current time. Find out which person you are and roll with it. You want to be comfortable with your dice set up so that you can comfortably play and you don't feel like something is lacking. Just like you wouldn't show up for yard work in a tuxedo, it's important to have the appropriate dice loadout before hitting the table.
"But wait a minute" you're probably asking, "are you suggesting that the dice themselves have personalities?"
Now, that's an odd takeaway from this whole thing. I mean, here I am just trying to talk about how it's important to select dice that make you happy and you're reading between the lines. Well, I guess it's the elephant in the room now, huh.
Yes. Dice have personalities. Contrary to popular belief, dice are not manufactured but instead birthed into tiny dice villages in various locales around the world like the city of Chessex or the great MDG mountains. Sometimes dice are grown in dice-farms like trout, such as those produced at Q-Workshop. They're kind of like Oompa Loompas, except without faces and considerably more cruel. That's why it's important to BOND with your dice. And if bonding becomes impossible, then toss a d20 in the freezer overnight so the others can see what happens to those who disobey. Sometimes the best way to build a bond is through suffering, or at least that's what my Tamagotchi taught me.
Anyway, when selecting dice it's important to remember this old adage that I just came up with: There is no such thing as too many, nor is there such a thing as not enough. Pick dice that stand out to you because of their look. Pick dice that test roll better. Use a dice rolling app. Hand-carve dice from the wood of the great Uma-Tuk Tree. Bathe your dice in the waters of Lake Minnetonka. Whatever you gotta do, as long as it means you'll be comfortable with the dice you have.
Happy rolling!
~C