One common complaint I hear from GMs is the burden of having to collect a ton of various minis in order to represent characters and monsters on the table. Reasonably, it can be a bit of a pain, what with painted minis from WizKids only being available in randomized boxes. You can by them individually, but then you may be looking for upwards to 5-10 for a mini or even more if it's a rare one. It's true, many GMs actually enjoy the hunt for minis and building a solid collection, but for every one of those people there are one or more that either a) don't have the means or b) don't have the desire to through down $50 on a beholder just to move their campaign along. So real quick, let's talk what options you have as a GM for physical representation on your board.
One thing to remember is that everyone is going to have their own opinions and preference as to which miniature style works best for them. By no means am I touting any one option as better than others, far from it. Like many things in this hobby, it really boils down to what works best for both the GM and the Players. My goal her is to just shed light on some other alternatives for tabletop representation.
---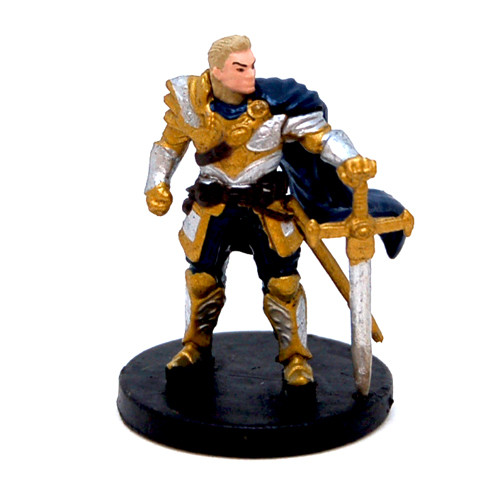 Pre-Painted Miniatures
Pretty much the industry standard for minis, these come in boxes of 4 randomized minis. They are pre-painted, which is nice for people who need their miniatures ready to use, but different sets have varying levels of quality when it comes to the paint job. Also, being that the boxes are randomized, they have rarity levels for the different miniatures available, meaning that beholder you just absolutely need may never come from one of the boxes without buying a hefty amount, and even then there's only a chance you'll get what you're looking for. You can buy them in singles from various sources, namely eBay or websites like this one, but depending on the specific miniature, they can get fairly pricey, up into the $50+ range for one mini.
SUMMARY:
PROS:

Pre-Painted
Sold in boxes of 4
Lots of sets to choose from with different themes

CONS:

Sometimes poorly painted
Random boxes
Single minis can have high cost
---