[I wasn't paid or asked to make this post. Simply sharing praise on my own accord]
Just want to take a moment to praise the Calm app.
Sometime last year I picked up this app out of interest based on their commercials. You've probably seen them: the soft sounds of rain falling on leaves behind a command to do nothing for 30 seconds or so. It's effective marketing because it presents itself like a challenge. Whether you're just idly watching TV or using it as background music, the isolated sounds of the drizzle pull your awareness to the screen and the countdown timer locks you in. I found myself stopping whatever else I was doing anytime this commercial came on and just focusing on the sound. Then it pops up with "Calm" and how to find the app. It's effective marketing in the most simplistic because it's jarring in it's lack of noise and music like so many other commercials. It because noticeable because of its serenity, which is exactly what Calm is getting at: breaking from the noise of life to spend a small amount of time every day being calm.

It's a handy app for anybody that just needs to slow down for a bit or possibly has issues with anxiety. On the surface, Calm is a guided meditation app. It's free for the most part, offering quite a few free guided meditation practices or free-form timed meditations and breathing regulation. You can pay for the app if you choose for only $60 a year, and this unlocks a bevy of additional meditation practices, wonderfully informative master-classes, sleep stories and calming music. It's a one stop zen shop for all your relaxation needs.
Again, it is free to download and the subscription is optional, so you can get plenty of use without paying for the service, though if you enjoy the guided meditations you won't have as many options if you don't pay for the service. Not a problem if you don't mind repeating sessions or only plan to meditate occasionally.
One of the nice things about this service is the variety of topics focused on. From stress management to encouraging productivity to surviving college to handling difficult relationships, the guided sessions are well organized into various sub-groups. They have 7-day programs and 21 day programs, as well as single one-shot things for whatever you need at that moment. Each guided session is more than just about the meditation itself, as it begins and ends with a discussion, advice and techniques that specifically apply to the problem at hand. Sometimes they teach you mantras to take into your day to day life, sometimes its about tweaking your outlook. It's overall a workshop in whatever ails you that goes way beyond just controlling your breath. However, if that's all you need, they have plenty of un-guided options, using chimes to single time.
I personally haven't used the sleep stories or music much, but I've investigated them and they are definitely relaxing. If you need a bit of the background noise to sleep to, they have plenty of stories to choose from told by very prolific story-tellers, including Matthew McConaughey, Stephen Fry and Bob Ross. The music ranges from the electronically ambient to soft piano to full on soundscapes. The recordings of both stories and music are very high quality and work well over speakers or in headphones without losing much quality in either. It's actually fairly impressive the extent of options available.
I have recently fallen in love with the master classes. I've been listening to them while doing tasks at work that afford me the ability to focus my attention on them. I recommend them for commuting or possibly doing chores, any situation where one may also listen to a audio book. The classes pertain to a wide variety of topics from various experts, from an NBA Hall of Famer, the author of "Eat Prey Love," and various other scientists and professionals in the world of health, psychology and sociology. They are informative and incredibly fun.
Calm is definitely worth giving a shot, whether you're trying to get more serious about meditation and building mindfulness, or if you just need a little help sleeping or slowing down from time to time. Like I said, it's free to download so I highly recommend everyone download it and at least give it a shot. If you like it, consider paying to unlock a bit more. I've enjoyed the experience so far.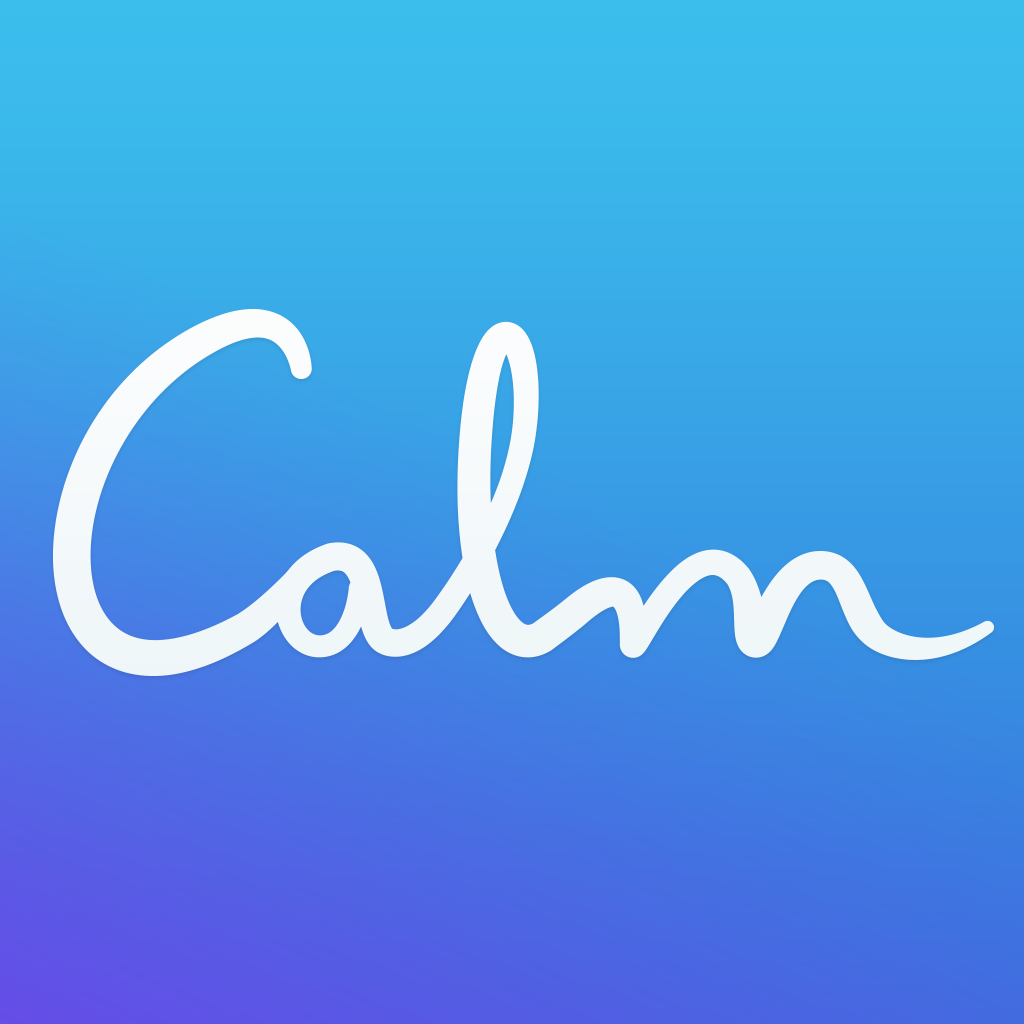 Keep Calm, friends.
~C