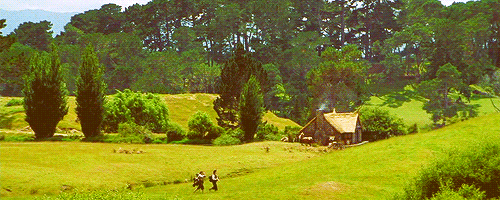 Recently, I had a conversation with my main group about where we wanted to go once our current game had reached its end. We have been playing this campaign, a custom campaign in the Edge of the Empire (and a little Force and Destiny) setting, for nearly 3 and a half years. Granted, this has been interspersed with periods of not being able to play, playing other RPGs, or just generally doing other gaming related things in its place, but it has been on average probably a once/twice a month thing for that time. We've spent an incredible amount of time with this characters (admittedly, almost too much, and now the group is fairly indestructible). We're on the last legs now and the anticipation for the finale is growing in everyone, with the stakes being raised to incredible levels. It's definitely exciting.
However, what's beyond is still a mystery and a bit nerve-racking, at least for me as the resident RPG leader and go-to GM of my group. We currently have a Pathfinder Carrion Crown campaign that we're playing from time to time. We picked it up mainly so I could get away from Star Wars in little bits so as to not get sick of the system, and we mostly don't take it too seriously. Beyond that game, I plan to step away from GMing anything super custom for a while. This Star Wars campaign has been incredibly demanding and I'd like room to breathe for a few months. I truly hope one of my players steps up to GM something, custom or otherwise, but I won't fault them if they don't. Like I've said in previous posts, GMing is definitely not for everyone. I want them to do it because they want to do it, not because they want to give me the opportunity to play. I may just need to find an additional group that I can play in, and that's no big deal.
In the end, I know I'll come back around to doing something custom, and this is where we get back to the conversation I had with my players. I wanted to know their honest opinion on one specific thing: Would they rather do something long-form again, with campaigns leading into the next campaign and building this huge story, or would they prefer something that functions a little more episodic, with each session being its own little one/two-shot type campaign with the same characters all returning to some sort of headquarters. I explained like the difference between a long running series of movies, a la Harry Potter or even, to some extent, the MCU, versus TV shows like Buffy or Supernatural, wherein there is an overlying problem or story between each episode, but each individual episode also has it's own problem or mission that is the focus, while progress to the big bad issue or villain is made in just small pieces per episode. A trek through Middle Earth, versus a group of pirates sailing around and hitting different islands.
The vote came in across the board for the latter. Everyone loves the concept of a long running thing with characters getting stronger and stronger as they continue one epic quest, but unfortunately it just isn't realistic. Part of why our main campaign has taken so long is summed up in one word: life. We started gaming together when we were all fresh from college, just getting into the swing of work, with less obligations. Nowadays, people have all sorts of things going on. One of our players is a dispatcher for the local police department and works in odd shifts (3 days on, 2 days off) and has every other weekend spoken for. One of our players works for an assisted living community (a job that just impresses the hell out of me) and is required to work at least one weekend every month. On top of weekends being crowded, weekdays are typically out since I work a midday job and everyone else works a standard morning to evening schedule. Add in family visits and trips and conferences and once a week becomes impossible, once every two weeks becomes a lucky break, and once a month becomes what you hope for. In the past, due to holiday season and work schedules, we've gone a two/three month stint with just zero gaming. When you're doing a campaign that is very much one section of story to the next, it can be challenging getting into it when you haven't played for a good long time. Once you finally sit back down, a whole large portion of the front of the session is dedicated to simply catching back up.
I honestly think scheduling too often gets overlooked when someone decides "hey, I wanna run this campaign and you are my players." Until this most recent time I can't think of any time any of the GMs I know, including myself, have sat down with the group and presented options based on scheduling, despite having many of my GMs actually living in different cities or states at the time of selecting. The early conversations of a new game typically boil down to the what, sometimes the who, the why if the GM has selected something crazy (inb4 Maid RPG), and then it's just settled. We rarely focus on the "how," it's important for gaming groups, especially those comprised of at least a handful of adults, to actively consider those "hows" when selecting a campaign. HOW are we going to keep this fresh in our minds? HOW are we going to find the time? HOW are we going to handle someone suddenly being unavailable or at least less available?
As I go forward, anytime I get a fire on my butt to do a new campaign I plan to first figure out how or if the idea will even function with the group I'm aiming it toward. I may find that I need not include some members or that a generally smaller group would be preferable. Maybe I would need to find a new group to run the idea with altogether. In the end, I may just find that the particular campaign idea or system or whatever might just not be feasible with the players I have available, and that is okay. There are absolute TONS of different options available, and selecting something else is not a horrible place to be.
So, GMS: When you come around to the time we've all faced where we've finished the campaign we're on or just generally get tired and want something new, try and figure out first what works best for your gang of murder hobos. Would they prefer a series of unrelated one shots? Maybe a group with a headquarters venturing out and doing smaller quests? Would they maybe prefer a bigger quest, but with the caveat that you play for an entire weekend once every 2-4 months? As I've said just many and many and many times before, it all just boils down to what people will ENJOY and what your players prefer. Life gets in the way, so maybe it's best to just work around it.
~C