Comics are on the ropes, and we need to do what it takes to help.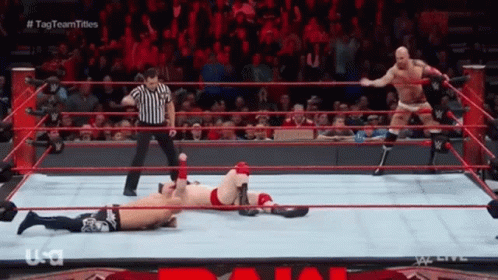 I did this same sort of list on my Podcast, Cover B, but I just wanted to get it down somewhere else because I feel like it's an incredibly important set of ideas in these absolutely strange times.
For those unaware, Diamond Comics, the only distributor for comic books, has decided to shut down shipping out new titles starting this past week and continuing for an undetermined amount of time as a response to the spread of Covid-19. It's honestly a very beneficial choice that puts the safety of their workers ahead of their bottom line, and they should be commended. However, it puts comics in a very strange place, namely on two fronts: the local comic shops and small comic publishers. For the former, they will have no new titles to draw in customers and will be forced to survive off product they already have on shelves, if they are even allowed to stay open and do business at all. For the latter, pushing release dates of books for potentially a month or more means they have no new orders coming in from retailers for new titles, and thus have to continue pushing back when they will see new income. Things are tough, but we are not without ways we can still interact with the industry to try and keep things a float.
That said, while we should still support bigger companies like Marvel and DC, they aren't as high of a priority, as they have other revenue strains and a heftier safety net in these trying times. I would like to give them a shout out for not releasing new books digitally until physical copies are once again being shipped out. That is a huge move that shows a lot of love for comic shops and should absolutely be recognized on their behalf.
Let's get into the 5 ways we can help comics stay afloat:
1: Contact your Local Comic Shop directly
One of the most simple strategies is to just contact your shop directly. Just about everyone has a social media platform these days, and reaching out to your store's email or Facebook page is a decent step one. Find out what they think on how to continue supporting them. Maybe they can organize sending you a handful of trades for that series you never got around to reading. Maybe the have access to a gift card or certificate program and you can go ahead and pay down for your regular comic purchases once they come back, kind of like a preorder or some sort of comic book loan. There are plenty of options and it is ultimately going to boil down to what resources the owner/managers have available to them and how shut down your community is. If they have other avenues of selling you things, consider working out a PayPal invoice for some trades or back issues. Going directly to the source can be helpful and at the very least, starting that dialogue will give the team behind the shop reassurance that times will get better.
2: Buy from your LCS online
Many shops already have an eBay presence or specific online stores available. Find out if your shop does and consider picking up some things from there. I'm not necessarily saying buy some frivolous graded key issue, but it might be worth picking up something collectible that you've always wanted or some comics you never got around to reading. Every little bit helps and most states that have shut down make way for businesses that run specifically online to still run that business, so the owners of said shops should have no problem fulfilling these orders (though depending on the climate of the area, please be patient if there are shipping delays).
3: Buy directly from small publishers
Many publishers have websites of their own that come with a store where you can direct buy old issues of their comics. Consider buying directly from these small publishers that are currently having to differ orders for new books while they wait for Diamond to begin shipping again. Here are a handful of publishers that have available webstores. If your favorite small publisher wasn't mentioned, it doesn't mean they don't have stuff available Give them a quick google and go to town. (side note: As of typing this, Aftershock's store page appears to be down and that makes me incredibly sad because they are my absolute favorite publisher)
4: Support a Kickstarter
Kickstarter is a dicey world for a lot of people. Most people I've talked to either feel like it's a world for die-hards only or that it's simply too risky. However, while risk was definitely there in the early days, much of that risk has been worked out as time has gone by, and now just about the biggest risk you can find on Kickstarter is a campaign failing to meet its goal. There are tons of comic projects out there just waiting to be funded and in a time when publishing companies are facing major delays and possible cancellations, supporting some artists and writers directly who are making the next wave of new and awesome content is a solid way to make sure there is still fresh content once things calm down. Hop on and explore and just support to the extent you want to. Nobody is asking you to throw down the $1000 support tier and get a vile of the creator's blood or anything. Even just buying a $5 digital copy or tossing $1 into the support ring helps if enough people show their love. I have supported a few kickstarters, for everything from comics and games to a Cat Cafe, and it's been a fun rewarding experience whenever I'm able to show something I believe in some love.
5: Organize your community
Finally, the most vague option of the bunch is to organize your community. As I said earlier, many shops have their own Facebook page where the community can interact. Many towns or areas also already have Facebook groups of like-minded individuals. If your town doesn't have one, consider starting one. Or hop on Twitter or Reddit or any other social media platform and just get the conversation rolling. Rope you LCS into the mix and see what sort of aid you can provide as a unit. It may be that your LCS has never considered online sales, and maybe somebody in the community would be willing to build them a website. Maybe you can organize a go fund me to keep a shop alive or promote others to buy back issues or gift cards. Someone might even have ideas I never considered here. Multiple people working together as one is the only way we get to the other side of this and find a world unchanged or changed little. If you don't community, make one. If you have one already in place, nurture it and see what sort of things come from it. We have to work together to protect what matters to us.
As always, I'm available if you need anything. Hit me up.
~C